One of those franchises currently riding the revival train is My Little Pony and Japan is celebrating the continued success of everyone's favorite colorful ponies with something they know how to pull off: a themed café! The recently opened My Little Pony Café is the first of its kind in the world, featuring bright colors, ponies and specialized menu items for every fan.
If you're in Tokyo and looking for some unique cakes, you won't want to miss this!
This colorful and magical My Little Pony Café in Harajuku is a collaboration between not one, but two other entities. The most obvious contributor visually is My Little Pony, which has gained a cult following since its revival in 2010. Although the characters are bright with vivid manes and bodies, it hasn't stopped both men and women from falling in love with them.
Also along for the ride is Umajo, a women's club born from the Japanese Racing Association, which gathers together women who enjoy horses, horse racing and having fun. These two perfect matches team up with the Sunday Jam restaurant in Harajuku, who are exclusively known for their amazing pancakes, but are now also the location of the world's first My Little Pony Café.
Both the outside and inside of the café are filled with all the colors of the rainbow, but the interior has a mural of many of the generation four characters like Rainbow Dash, Twilight Sparkle, Pinkie Pie and Fluttershy which we're sure will make all the fans happy. Many of the retro ponies also decorate the walls and a number of pony figures gracefully adorn the tables and seats.
No themed café would be complete without a number of special menu items...
▼ Kalua pork and orange pancake, Y1,380

▼ Marshmallow, banana, chocolate pancake, Y1,280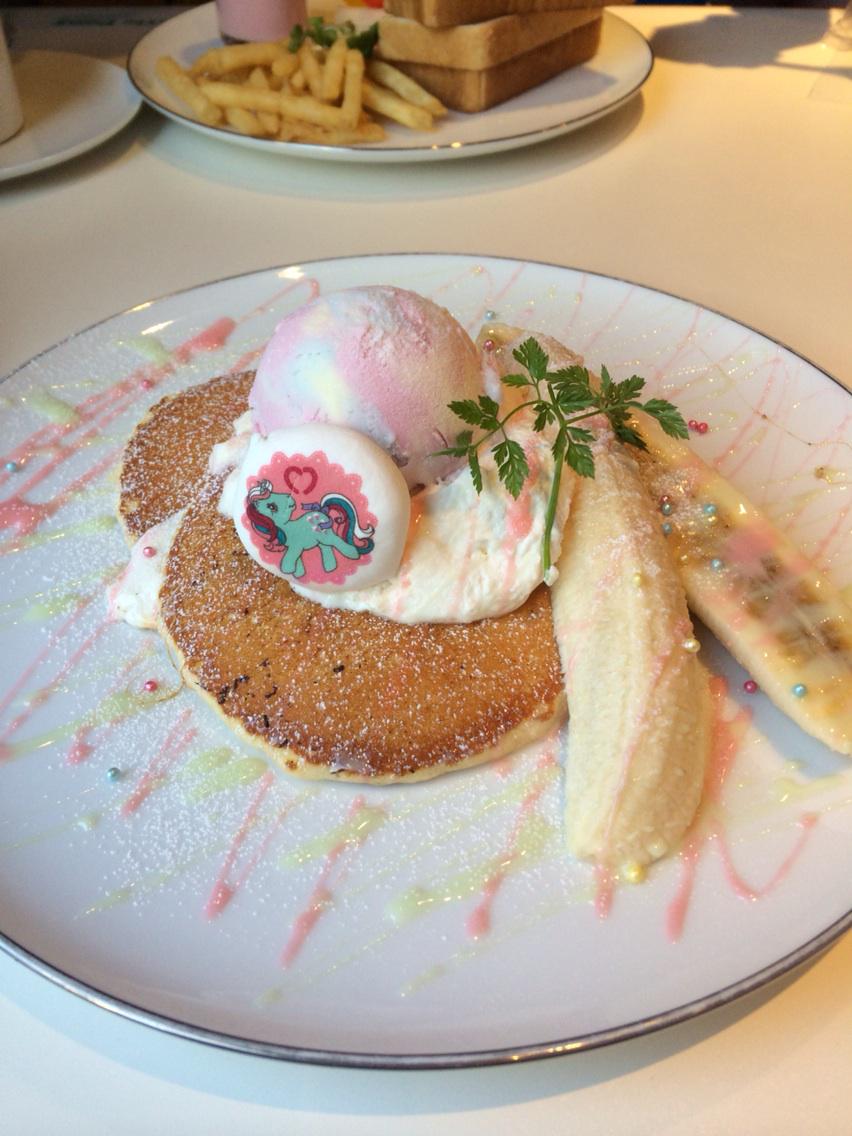 ▼ Milky Rainbow Parfait, Y1,080

▼ My Little Pony Latte, Y730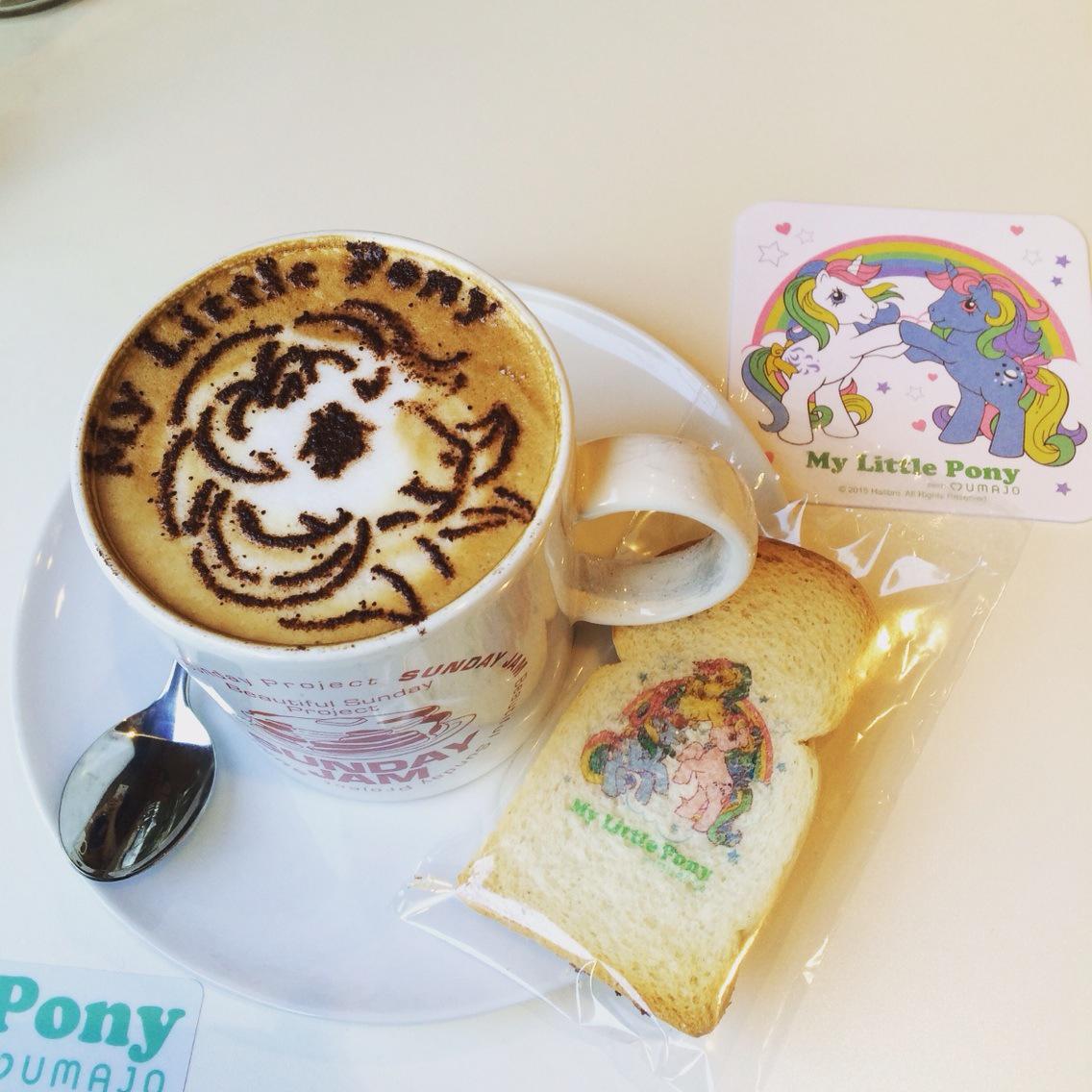 Fans of the series can also look forward to notebooks, file folders, tote bags and hand towels decorated with ponies, ponies and more ponies.
This very special café will only be around until November 29, so make sure you head to Harajuku for a chance to dine in the land of pastel colors and magical ponies. If you're lucky, you might even be greeted by a giant purple pony, or maybe even a real one!