Happy Mountain Day!
Good morning everyone,

If you're planning on going for a climb today, make sure you prepare for the weather-it's going to be another scorcher.

And, if you're going to climb a mountain, it might not be as busy as you're expecting. Nearly a third of people have never heard of Mountain Day, according to a new survey, as the newest official public holiday is being celebrated for the first time today.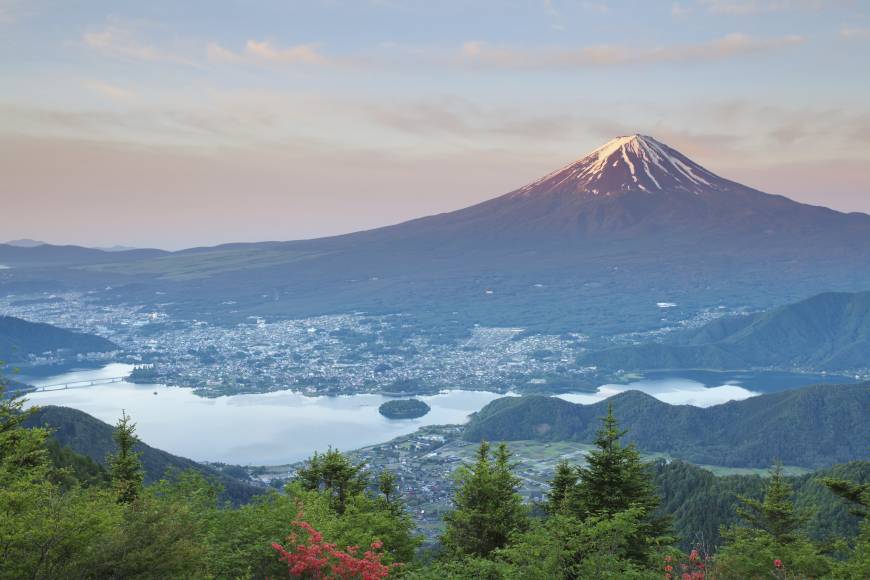 In 2014, the Diet established Aug. 11 as Mountain Day to be observed from this year, raising the annual tally of official public holidays in Japan to 16. The revised Law on National Holidays says that Mountain Day is designed to provide "opportunities to become familiar with mountains and be thankful for blessings from mountains."

Retailers are counting on customers like school teacher Ayako Kobayashi. The 33-year-old spent more than $700 on a sleeping bag, mattress, backpack and trekking food to climb Mt. Kitadake in Yamanashi Prefecure last weekend. She's looking to buy a two-person tent and a bigger backpack next, which would set her back another $1,000. The high price tag is worth it, she says. "I can't find words to describe the feeling of achievement that I get at the top of the mountain," Kobayashi said. "It makes me more confident."

While the holiday is aimed more at encouraging people to appreciate Mt. Fuji and the country's other natural attractions, businesses are counting on Mountain Day to bolster the economy. The national holiday comes days before a weeklong Obon festival period in which many workers take their summer vacation. Mountain Day, coupled with Obon, could add about ¥820 billion in spending across the tourism, leisure, hospitality, transportation and retail industries.
But a recent online survey of 500 people ranging in age from their 20s to 60s, conducted by Tokyo-based Japan Weather Association, has shown that just 68 percent of those polled said they had heard of the new holiday. By age group, young people were more familiar, with 80 percent of those in their 20s saying they knew about it, while only 62 percent of respondents in their 60s did. The company compared the recognition of Mountain Day with Marine Day, sometimes translated as Ocean Day, which is observed on the third Monday of July. The results showed that 90.2 percent of those polled were aware of Marine Day, which debuted in 1996.
Japan is blessed with an abundance of mountainous regions, and mountain trekking or hiking is a popular activity, especially among seniors. But 59.4 percent of the people surveyed said they "want to rest at home" on Mountain Day. Only 12 percent said they want to go traveling, and an even smaller 9.6 percent said they want to go to the mountains.
Lawmakers picked Aug. 11 as the best date for Mountain Day, as many municipal governments had voluntarily set the date as a day to observe their mountains. Some had chosen the date, because eight, written in kanji, resembles the shape of a mountain, observers say, adding that the number 11 also looks like two standing trees.
In recent decades, the number of holidays has steadily grown in Japan, which is notorious for its long working hours. With the addition of Mountain Day, Japan's 16 official holidays will be the most among the Group of Eight major powers, and double the number observed in Canada and Britain.

So, get out there and enjoy Mountain Day...if I were off today, I would!

But, even if you don't...have a great day!
2016-08-11(05:58) :
レッスン :