Tragedy in Tochigi
Good morning everyone,

Temperatures are going to remain average to below average all week with the exception of Thursday-when they are calling for a high of 18C. We'll see some sun, some clouds but no rain is predicted as of right now. If you've got a hanami party planned for the weekend, it should be nice, but a bit chilly.
By now, I'm guessing you heard about the sad events that took place yesterday. Seven Japanese high school students and their teacher have been killed in an avalanche at a ski resort.
The avalanche occurred early on Monday near Nasu in Tochigi prefecture, 120km (75 miles) north of Tokyo.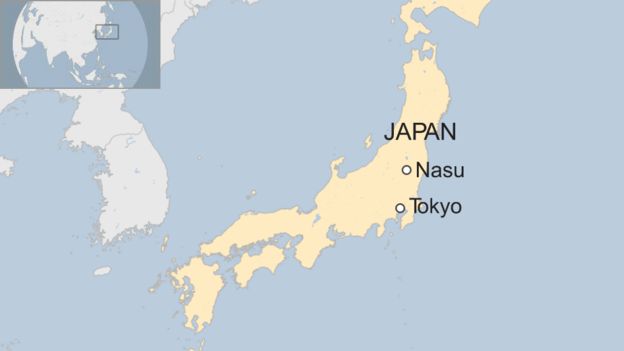 Another 40 people, mostly students, were hurt including two who were in a critical condition, reports said.
The victims were part of a 70-strong group from several schools who were on a three-day mountain climbing training trip.
Dozens of troops were involved in rescue efforts, amid bad weather and heavy snowfall.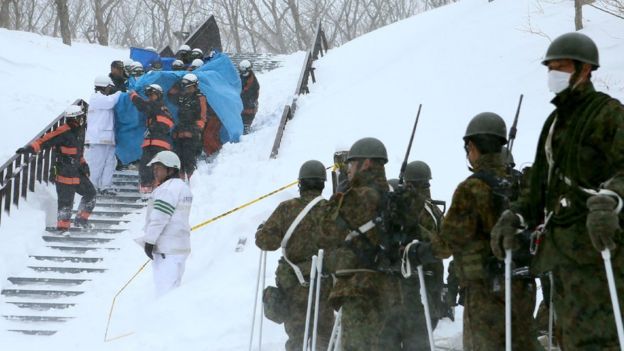 "All the people have been carried down from the mountain and they are now being transported to hospital," a prefecture official told AFP news agency. Officials said the eight victims had no vital signs. In Japan, rescue officials wait for a doctor at a hospital to pronounce victims dead instead of doing it at the scene.
The region had received heavy snow over the past two days and avalanche warnings had been in effect. "We have avalanche incidents once or twice a year around here, but haven't had anything this big," a fire department official told Reuters news agency. Another official told Reuters that there would be an investigation into why the group were out during an avalanche alert.
The area around the town of Nasu has several ski resorts, but these had closed for the season. The area had seen more than 30cm of fresh snow since Sunday and recent warm weather had further raised the avalanche risk.

I'm sure there will be finger-pointing and plenty of blame to go around once investigations conclude. However, all we can do at the moment is send our prayers and thoughts to the victims and their families.

Have a great day!
2017-03-28(05:54) :
レッスン :